with the Environmental Change Institute
Created by communication and education experts with the Environmental Change Institute (ECI) in the School of Geography and Environment at the University of Oxford, the week run with the ECI is focused on helping students understand how science is done, how scientists interact with policy makers, and how non-experts can judge and make use of scientific information.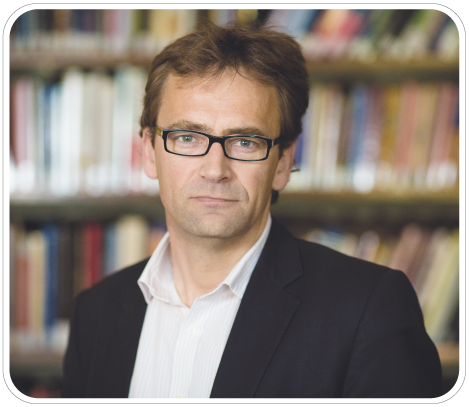 Director of the Environmental Change Institute, University of Oxford
Professor of Climate & Environmental Risks, School of Geography and the Environment, University of Oxford
Senior Research Fellow, Department of Engineering Science, University of Oxford; Fellow, Linacre College, University of Oxford
This course is based at the ECI, with local trips around Oxford to visit projects and businesses focussed on solutions to climate change and other challenges. Students talk to scientists in the ECI about their work and how it is applied. We visit the university field station just outside the city to take part in some of the research projects there. We meet business entrepreneurs who are innovating new solutions to global issues. And we work with scientific journalists to learn how to ask the right questions and cut through the jargon to communicate scientific information to a non-scientific audience. In the evenings we explore some of the delights that Oxford has to offer. This course is in its 4th year and previous students have loved it.
DateS
Choose one or more weeks starting
Sunday 7th July 2019 (with ECI in Oxford)

Sunday 14th July 2019 (for a fantastic 2 week summer school add on OSC Discovery Week to your LIGC week)

Saturday 20th July 2019 (with CAT in Wales - Saturday night in Oxford, transport from Oxford to Wales on Sunday, returning Saturday morning to Oxford)

Sunday 21st July 2019 (with ECI in Oxford) FULL

Sunday 28th July 2019 (with EMF in Oxford)
Sunday to Saturday nights each week, and including Saturday nights for multiple weeks.
Arrive by 5pm on arrival day in Oxford for registration, welcome dinner and activities.
We finish Oxford weeks by 6pm on Fridays if you need to leave then, but Friday night and a farewell dinner is included in your fee so you are encouraged to stay until Saturday morning. For the CAT week, we will be back in Oxford by lunchtime.
A Heathrow Meet and Greet service is available.
PRICES
Residential per week: £1,500
All classes, workshops and activities

Accommodation in a single study bedroom in Oxford, shared accommodation in Wales, and 24hr high quality "parenting" care

Two or more organised evening activities per week (e.g. punting, and an outdoor Shakespeare play in Oxford) plus informal group activities every day

Full cooked breakfast daily and 7 other main meals each week (lunch or dinner depending on the schedule) in Oxford. All meals in Wales.
Non-residential per week: £900
As above, without accommodation.
Hardship Fund
Thanks to the generosity of our supporters, we have a few partial hardship bursaries available. Please email for details.
Local Oxford students
We have a few subsidised places for students from Oxford state schools which are made available free of charge. We ask for £100 voluntary contribution to cover expenses for the week. Please use the contact form or email info@ligc.co.uk to request a place.
Contact us DIRECTLY BY EMAIL OR BY PHONE
via our STUDENT MANAGEMENT PROVIDERS (Oxford Study Courses)
ligc@osc-ib.com | +44 1865 512802